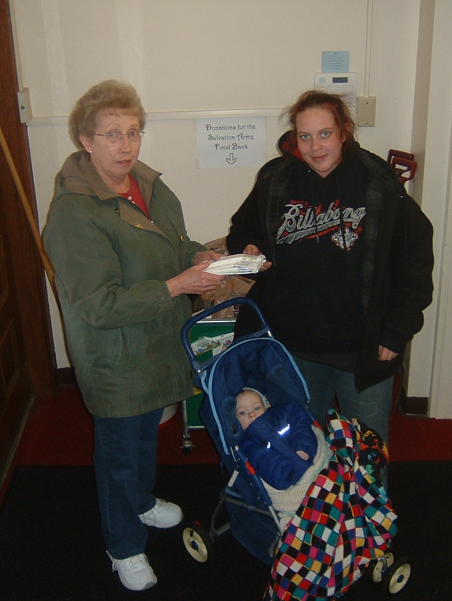 Love INC – Love In the Name of Christ
A Partnership of Local Churches Serving Together as the Body of Christ
Love INC is a network of partner churches in Marion County that uses our shared clearinghouse to engage and help our neighbors in need. We aim to see churches working together in unity, committed to helping individuals and families in need grow toward self-sufficiency and transformation by the love of Christ.
Individual churches cannot fully meet the needs of every homeless family, single mom, or elderly shut-in asking for help. Existing resources operating independently are just not adequate to meet current and growing levels of need. It takes a faith community working together across denominational lines to meet the multifaceted needs. Love INC helps churches pool their resources (volunteers, ministries, and finances) together.
Churches by Themselves Can Only Do So Much
We are grateful for all of our church partners. Without them, there would be no Love INC in Marion County. Each partner commits to joining with other churches to provide volunteer, gap ministries, and financial support for the operation of Love INC Marion.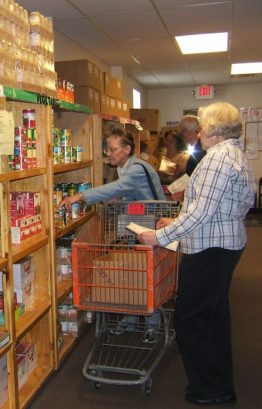 "Our differences do not get in the way at Love INC. We work together!"
CHURCH PARTNERSHIP
Advantages of Love INC Partnership for the Church
Denominational differences do not get in the way at Love INC. The structure of the Love INC network allows congregations to serve together!
Love INC:
Screens requests for help as to nature, extent, and legitimacy.
Helps the church prevent duplications of assistance.
Ensures newly created ministries are needed in the community and schedules families for those services.
Provides long-term, self-help solutions for those who are chronically in need or have multiple needs.
Helps churches identify gifts and talents in their congregation and apply those skills to verified ministry opportunities.
Enables churches to assist those outside of their own congregation and be good stewards of church resources.
Helps prevent churches from building dependency in those they assist by discovering and solving problems at the root level.
Offers a unified witness of God's love to the community as Christian churches work together in the name of Christ.
Do you believe God calls your church to minister to those in need in your community? Are there individuals in your congregation who want to be involved in ministry? Churches that answer "Yes" to these basic questions are on common ground and that's enough to begin a successful collaboration!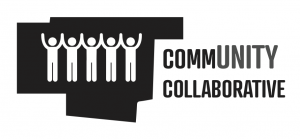 "…making Marion a better place to live, work, and learn."
COMMUNITY PARTNERSHIP
Love INC Connects Callers with Community Resources
Love INC works with community partners to collect data on resources available in our community and identifies gaps in services. Along with the ministries available through its partner churches, Love INC also refers callers to the appropriate local agencies and organizations to help care for our neighbors in need.
Through joint efforts, theCommUNITY Collaborative was established in June 2017 to enhance communication and teamwork among non-profits, government entities, schools, churches, and businesses serving in Marion County.
Each month, representatives join together to share, educate, and inform. The CommUNITY Collaborative facilitates conversations that encourage partnership in hopes of making Marion a better place to live, work, and learn. Our vision is to see Marion's community organizations working together to create systems of support as families and individuals move toward self-sufficiency. We collaborate to empower families and invoke positive change while doing our best to avoid duplications of programs and services.
Love INC Partner Churches
(

Partners churches support Love INC with volunteers,
gap ministries, and/or financial resources.

)
Calvary Bible Baptist Church • CenterPoint Church • Central Christian Church
Cornerstone Alliance Church • Emanuel Lutheran Church • Emanuel Reformed Church (Green Camp)
First Church of the Brethren • First Presbyterian Church • First United Church of Christ
Fite Memorial Baptist Church • Forest Lawn Presbyterian Church • Hope Family Church
Lee Street Presbyterian Church • Marion Christian Center • Marion Grace
Mt. Vernon Avenue (MVA) Church of Christ • Oakland United Methodist Church
Peace Community United Church of Christ • Prospect Baptist Church (Prospect)
Prospect Street United Methodist Church • Shield of Faith • St. Paul's Lutheran Church
St. Paul's Lutheran Church (Prospect) • St. Paul's Lutheran Church (Waldo)
St. Vincent de Paul Society / St. Mary • The Shepherd's Fellowship
Trinity Baptist Church
Love INC Participating Churches
(

Participating churches refer families to the Love INC Clearinghouse,
may have independent volunteers serving with Love INC
or may be considering growing into a partnership role.

)
Christ Missionary Baptist Church • Dayspring Wesleyan Church • Fairpark Baptist Church
Logos Christian Ministries • Marion First Church of the Nazarene • Mayes Community Temple
Richland Road Church of Christ • Richwood Church of Christ • Rise Church
Sacred Hearts (Cardington) • The Gathering Place (TGP) • The Olde Corner Church
The Salvation Army • True Life Church • Vessel Community Church (Edison)
Word of Life Christian Center
Love INC Community Partners
211 Service • ADAMH • Adult Protective Services • American Nursing Care
American Red Cross • Area Agency on Aging • Ashley Furniture / Hope to Dream Program
Autism Support & More • Boys & Girls Club of Marion County • Capital City 3 DAV – Disabled American Veterans
CareLine • Center Street Community Health Center • Christmas Clearinghouse
Columbus Legal Aid Society • Goodwill Store and Programs & Training Center
Habitat for Humanity (Buckeye Ridge) • Habitat ReStore • Heart of Ohio Homeless Shelter
Historic Women's Club Home • Kingston Residence of Marion • LEAPIN' Outreach Center
Lion's Club • MAPP / Help Me Grow • MARCA Industries • Marion Area Chamber of Commerce
Marion Area Counseling Center (MACC) • Marion City Council • Marion City Schools
Marion Community Credit Union • Marion Community Foundation
Marion County Board of Developmental Disabilities • Marion County Clerk of Courts
Marion County Council on Aging • Marion County Historical Society
Marion Family & Children First Council • Marion General Hospital • Marion's Helping Hands
Marion Job & Family Services • Marion Matters • Marion Mentors 21 • Marion Public Health
Marion Public Library • Marion Senior Center • Marion Technical College • Marion Towers
Mobile Meals of Marion County • Ohio Guidestone • Ohio Heartland Community Action Commission
Ohio National Guard Family Assistance Center • OSU Extension • Ohio Neck & Back
Pleasant Local Schools • Primrose Retirement Community • RHAM
Snyder Funeral Homes • Tradio / WMRN • Turning Point • United Way of Marion County
Veterans Services • Victim Assistance Program of Marion County
Voice of Hope Pregnancy and Family Center • YMEN Service Club
"At Love INC, we're helping churches help people!"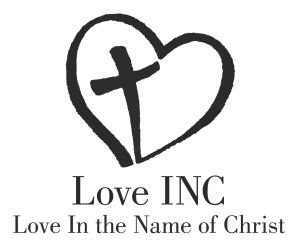 Our Staff and Board of Directors
Love INC Staff
Jenni Hypes, Executive Director
Theresa Willis, Clearinghouse Coordinator
Board of Directors
Jennifer Alwood, Board Chair
Mary Mahaffey, Vice-Chair
Dottie McGinty, Secretary
Beth Mathias, Treasurer
Cynthia Byrnes
Denny Ferguson
Dr. Ray Gardner
Amanda Landon
Lisa Mendoza